Penang Story Lectures & Panel Discussion: Islamic Philanthropy and the Foundations of Ethical Enterprise
Speakers:           Raj Brown (Emeritus Professor of Royal Holloway College, University London)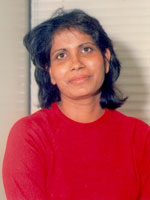 Date & Time:      Sunday 22 September 2013, 2pm – 6pm
Venue:                  E & O Hotel, Lebuh Farquhar, Penang, Malaysia
This Penang Story event was organised by the Penang Heritage Trust.
A waqf is an unincorporated trust, an endowment that is established under Islamic law and holds land or real estate in perpetuity for the benefit of the family and their descendants, while maintaining social provisions for the poor. The waqf brings together activities that are synergistic, introducing embedded Islamic values of community-centred financial and business initiatives, Islamic principles of risk sharing, entrepreneurship and the participation of diverse ethnic is reflected through these activities. These reserves of 'cultural strength, creativity and inventiveness' are used to harness local and transnational capital flows and business information.
The lecture will be followed by a Panel Discussion. It is targeted at people working in government, foundations and philanthropic charities, Islamic institutions, academics, researchers and historians and it is only open to 80 participants.
Penang Story Lecture:
Islamic Philanthropy and the Foundations of Ethical Enterprise
Raj Brown, Emeritus Professor, International Business, Royal Holloway, University of London
Abstract
This paper emphasizes the deeply embedded economic interests of Islamic charities: the accumulation of land and property, commercial and financial activities, in addition to their rolerather than their role in providing social welfare, educational opportunities, and cash waqf and hawala facilities for individuals to perform the Hajj. These entrepreneurial priorities are global, since the waqf (Islamic endowment) is linked to the homeland of the founders in the Middle East and South East Asia, the historical diasporas of Persians, Arabs, Hadhramis, Indians and Malays. The paper appraises the application and success of Islamic finance in the commercial exploitation of these assets. The focus then shifts to the role of shari'a law in determining and shaping the issuance of bonds and derivatives. Throughout the paper, attention is given to the nature of an 'ethical capitalism' that emerges, and a brief comparison is drawn with the Chinese or Confucianist Tong (lineage).
The regional focus is concentrated on three countries: Bahrain, Singapore and Thailand.
The questions raised in this context are:
What are the different kinds of activities in which the major charities engage?
What are the land, property assets and businesses they own?
Are Islamic banking and finance and Islamic microfinance initiatives sustaining this wealth creation?
Who are the beneficiaries of these local, regional, national and international networks of philanthropy?
About the Speaker:
RAJESWARY AMPALAVANAR BROWN, better known as RAJ BROWN, is Emeritus Professor in International Business at Royal Holloway College, London where she taught from 1998-2009. She has a PhD, in History, from University of London, School of Oriental and African Studies. She started her career as a lecturer in the Department of Indian Studies and Department of History, University of Malaya, 1966-76. Her research monographs include The Indian Minority and Political Change in Malaya, 1945-1957, (1981); Capital and Entrepreneurship in South East Asia, (1994); Chinese Big Business and the Wealth of Asian Nations (2000).  She has written a 3 volume study guide on China and the International Economy (2008). Her recent book is The Rise of the Corporate Economy in South East Asia, published by Routledge Curzon (2006), and Islam in Modern Thailand: Faith, Philanthropy and Politics, to be published by Routledge (upcoming, 2013). She was the Team Leader of 'Indigenous Charities in the Modern World', a four-year project of the Hong Kong University, which involved an extensive programme of research, leading to three annual workshops between 2010 and 2012, held in Penang (2010), Istanbul (2011) and Hong Kong (2012).
Penang Heritage Trust is a non-profit organisation committed to preserving Penang's heritage. All donations to the Penang Heritage Trust are tax-exempt.
Support by joining us as a member today!
PHT ordinary membership RM50.00 admission fee RM60.00 annual fee
Life membership RM1,000.00 | New! Youth membership RM30.00 admission fee, RM30.00 annual fee
Organizers:
Venue Sponsor: