Penang Heritage Trust Council Members
2019-2021
LIM GAIK SIANG
President
Gaik Siang holds a top management position in an American top-500 engineering company. However, in Penang, she is better recognised as an enthusiastic promoter of cultural heritage and Chinese culture. Her involvement in the heritage conservation scene started when she was involved in preparation for George Town World Heritage Site listing with UNESCO. Subsequently, she was appointed as conservation consultant by the Penang Teochew Association to restore and conserve the Han Jiang Ancestral Temple of Penang Teochew Association which was accredited Unesco Asia-Pacific Awards for Culture Heritage Conservation in 2006. She was also involved in the restoration of Sun Yat Sen Penang Base and Ren Ai Tang, two iconic sites in George Town.
Aside from serving as a restoration consultant, she is also a keen speaker to various audience on various cultural and heritage topics. Her eloquence enabled her to deliver to audiences worldwide, including Shanghai Expo, and in 2011, she was appointed to deliver a speech on Sun Yat Sen to the Premier of China. She is also one of the first speakers for TEDx in Malaysia. She was formerly the Honorary Treasurer to the Penang Heritage Trust, before appointed as the President in 2015. Aside from that, she was formerly the Chairperson of the North Malaya Teo Aun Provincial Association, current member of the Technical Review Panel of MBPP and advisors to a few organisations or museums.
KHOO SALMA NASUTION
Vice- President
Salma is a local historian, author, heritage advocate, publisher and coordinator of Penang Story, Lestari Heritage Network, Little Penang Street Market, Penang Sun Yat Sen base and the Phuket-Penang Peranakan Networks.
She runs a small publishing company, Areaca Books, and is custodian of the Sun Yat Sen Penang Base at 120 Armenian Street.
'We should do everything we can to keep our heritage intact, alive and relevant for present and future generations'.
DR. CHOONG SIM POEY
Immediate Past President
Sim Poey is a medical practitioner, ex-State Assemblyman and ex-Municipal Councillor in Penang. He is also the chairman of several local non-governmental organisations.
xxxxxxxxxxxxxxxxxxxxxxxxxxxxxxxxxxxxxxxxxxxxxxxxxxxxxxxxxxxxxxxxxxxxxxxxxxxxxxxxxxxxxxxxxxxxxxxxxxxxxxxx
BEN WISMEN
Honorary Secretary
Ben is a post-graduate research candidate with Universiti Sains Malaysia, working on the development of a plant conservation policy in the Penang Botanic Gardens. He is also interested in conserving environmental heritage, cultural landscapes and has a particular interest in Sino-cultural and religious activities. He is also the incoming curator for the Global Shapers Community George Town, an initiative with the World Economic Forum (WEF). He believes that youths should play a more active role in creating and developing a sustainable future to live in.
DEREK LOO
Honorary Treasurer
Derek is Director of Finance Department in Eurostar Traders (Shanghai) Co., Ltd since 2008 until now. He obtained his Bachelor of Accounting from Malaya University in year 1994. He is a Chartered Accountant with the Malaysian Institute of Accountant since year 1997 and CPA of CPA Australia since year 2008. He has been working in Accounting and Finance profession for more than 22 years.
LOH-LIM LIN LEE
Council Member
Lin Lee is a conservator, lecturer, social psychologist, restoration consultant, historic researcher, author of dilapidation studies of historic buildings, heads several PHT projects, speaker and guide on historic conservation areas.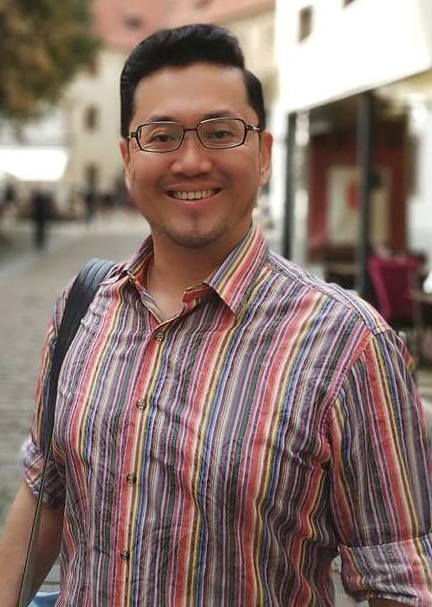 JACK ONG CHONG TEIK
Council Member
JACK had an international career in banking and finance, where prior to retirement, he was country head of several South East Asian countries for a UK-based multinational organisation. Post-retirement, he joined the Penang State Heritage Agency to further pursue his personal passion for heritage conservation. He conceived and directed numerous projects during his tenure there, specifically the documentation and publication of many books and brochures on the various aspects of Penang's tangible and intangible heritage. These included George Town's Historic Commercial & Civic Precincts, Heritage Traders of George Town, The Clan Jetties of George Town, Little India of George Town, Epitaph: The Northam Road Protestant Cemetery, etc.
Jack is a Past-Honorary Secretary of the Penang Heritage Trust, and his family's Penang Straits Chinese heritage traces back at least seven generations.
CLEMENT LIANG
Council Member
Clement is active in regional cultural and nature conservation NGOs, researcher on the historical minorities. Speaker and interpreter in several foreign languages. A certified guide and educator in heritage, cross-cultural and tourism subjects.
HIMANSHU BHATT
Council Member
Himanshu is a writer and theatre practitioner who has penned articles on socio-cultural and environmental issues in Malaysia for local and international journals. Himanshu also enjoys visiting and documenting historic sites across Southeast Asia. He recently authored a coffee-table book on Little India of George Town, the enclave where he grew up, published by GTWHI.
Trevor Sibert
Council Member
Trevor professionally comes from a decade of experience in the global semiconductor industry. He started as a student member with the Penang Heritage Trust in the early 2000s. It was through his years living in Malacca that inspired him to appreciate what back home in Penang uniquely had to offer. He considers it as therapy to calm the soul by walking around George Town to experience the rich sights, sounds, and scents of its heritage. He believes through collaboration with state and local leaders, Penang will achieve sustainable development. Penang should look beyond its borders to see what others are doing successfully to balance art, heritage, and culture with economic development. Heritage preservation does not mean to reverse development. It means progress to recognise the richness Penang has inherited from the past, and how it will be valued by future generations.
Lillian Tong
Council Member
Lillian is a Baba Nyonya culture and heritage advocate, educator, and author. She is the Museum Director of Pinang Peranakan Mansion, Consultant Curator of Straits Chinese Jewellery Museum (Malacca), President of Persatuan Peranakan Baba Nyonya Pulau Pinang, and Patron of The Arts Society.
A speaker and licensed guide in Penang's heritage, culture, and tourism, she is interviewed and featured in local and international media, magazines, and television on Penang's tourism and cultural heritage.
She curated Baba Nyonya cultural performance and exhibitions, representing Penang and Malaysia at Shanghai World Expo, ASEAN-China (Guiyang) One Belt One Road Cultural Exchange, and Taiwan National Museum of Literature.