Street of Harmony & Historical Enclave
Tours are by prior arrangements only. Please contact us at 04-2642631 and make the payment at least one day before the tour if you are interested so that we can arrange the heritage guide to meet you at the appointed time and day.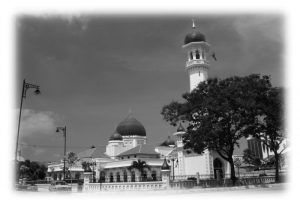 Start at : PHT Office (26 Church Street)
Duration : 3 hours (9.00 am-12.00 pm)
We are currently revamping the PHT tours and costings. Please write in to info@pht.org.my to get a quotation for a tour. Minimum pax 3 persons. Discounts for groups of 10 and above.
We begin our walking tour from PHT Office. From there, we proceed to the Kuan Yin Temple. Our guide will give an explanation from the outside. We then walk past the flower shops, this area where the money changers, jewellery shops are, and arrive at the Kapitan Keling Mosque. Explanation is provided from the outside. From the mosque, we will proceed to Yap Kongsi and the Historical Enclave along Armenian Street – a backdrop for the movie Anna & the King which was shot here. We continued our tour to Dr Sun Yat Sen Penang base, Islamic Museum, the Acheen Street Malay Mosque, and our guide will provide the historical background and explanation on each. Our guide will also explain Tengku Syed Hussain's Mausoleum and also No. 67 that PHT helped to restore. Then we walk back to Khoo Kongsi. Our tour ends at Khoo Kongsi.